Learn how to Create Wealth through investing in property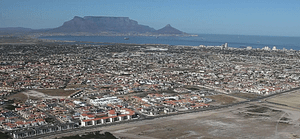 Buy to Let
Parklands, on the west coast of Cape Town, offers residents and property investors a great location, a wide choice of properties and real value for
Read More »
A small miracle has happened since 2007 after I had given up my job (and small government salary) to continue a commitment in property investment.
Read More »
One of the common financial fallacies that keep ordinary salary-earning South Africans from building real wealth is that high returns can only be accessed through high risk investments and, conversely, low risk investments will yield only low returns.
Read More »
While most people consider buy-to-let property as only an investment alterna-tive, it is far more: buy-to-let property investment is a low risk, but highly prof-itable, business opportunity.
Read More »
Getting a firm foothold on the investment realm can pay dividends by bringing in some fantastic returns.
Read More »
Buy-to-let investment is very different from owning your own home. When you become a landlord, you're effectively running a small business – one with important legal responsibilities.
Read More »
There are many opportunities in the property market that arise suddenly and should be seized. The simple, effective strategy for assured wealth.
Read More »
Many people tend to see property investment as a risky and market dictated way of investing. Learning to buy property as an investment the proper way will help you to remove these factors from the equation and help you to be able to get maximum growth from your investment at a minimal risk.
Read More »
The value of a home invariably increases between the time you sign contract documents and the time the construction on your home…
Read More »
You don't have to start big to end big. You only have to have the discipline to sacrifice something today for your benefit tomorrow.
Read More »