Introducing
IGrow Wealth Investments
The IGrow Property Investor Club was founded in 2006 by Jacques Fouché and is situated in Durbanville, Cape Town, South Africa.
The IGrow Wealth Group provides services that include education in property investment, financing, risk management, accounting, structuring, the administration of trusts, rental management and financial planning.
IGrow Wealth is a property investment company that assists property investors to achieve financial independence by building lasting wealth. We achieve this by assisting investors to build high-performing property portfolios and to master every stage in the process of successful property investment. By helping investors identify, acquire and manage top-performing properties, they gain above-average rental income and capital growth yields.
Working with his team of experts at IGrow Wealth, Jacques focuses on the key objective – to help ordinary South Africans achieve financial independence through long-term property investment.
It is a proven fact that 95% of people will not be financially independent when they retire. The IGrow Property Club provides a holistic approach to wealth creation by using entry-level property as the underlying asset class.
Direct ownership of property is both the cornerstone of retirement savings and alternative vehicle to traditional investment products. The Property Club's investment principles for the local investor are influenced by Robert Kiyosaki's methods of investing but are geared for the South African property market.
The IGrow Property Investor Club
The Investor Club is a prime property investment company that supports investors through every stage of the property investment process:
Identifying, acquiring and managing top performing properties through comprehensive market research and analysis, that provide above-average rental income and capital growth yields.
Implementing the most tax-efficient property and financing structures.
Formulating strategies to acquire high-growth residential properties and carry out professional pro-active rental management.
Assisting in the creation of financial independence by building wealth in a high-performing property portfolio that grows.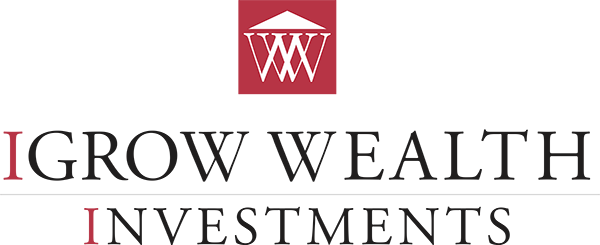 IGrow Wealth Investments
Barinor's Vineyard North, Vineyards Office Estate, 99 Jip de Jager Drive, Welgemoed, Cape Town, 7530.
Tel: +27 (0) 21 979 2501
Fax: +27 (0) 21 979 2505
Email: info@igrow.co.za
Create, Protect &
Grow your Wealth
PROPERTY & FAMILY TRUST
Latest Buy-to-Let
Property Investment Opportunities
FEATURED INVESTMENTS
Get Started with
Property Investment
PROPERTY INVESTMENT SEMINARS