Conflict can arise when partners have different ideas about what they want in a home. Here's how to find common ground.
Buying a house is usually a fairly stressful exercise, but when partners can't agree on what they want or need in a home, it can lead to all sorts of tension. Different people have different ideas of what constitutes the perfect home. Where the house is situated, particularly if one of the parties wants to live in town and the other would prefer to reside in the suburbs, the individual style of property as well as differing opinions on how large a home should be, can turn a house-hunting exercise into a war zone.
One of the easiest places to start is by finding out what you both want in a property by making separate lists of must-haves and things you would like the property to feature. Start off with 10 must-have features and then add in things you would like to have to see if you can find common ground. The experts maintain that if you can't come to some agreement with 10 points, increase the list to cover at least 20 aspects of what you want in a property and then compare notes.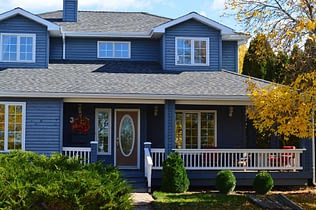 The best way to come to some sort of compromise is to find out what you and your partner have in common and build from there. Compare the lists, noting what you both agree on such as the number of bedrooms, the size of the garden and where the home should be situated in order to get a solid foundation before you start looking. Remember, buyers often have to compromise when looking for a home because it's highly unlikely that you will find the perfect home that ticks all the boxes and fits in to exactly what you expect to buy. Don't try and bulldoze a decision onto your significant other. Listen to their concerns and try to come to a compromise. It's not the end of the world if you have to forgo certain things in order to keep your partner happy.
Buying a home is always going to be an emotional experience, but one of the main things that couples disagree on is the amount they want to spend. Just because the bank is willing to lend you R1-million to buy a home, doesn't mean that you have to buy something in that price range. Financial woes are the curse of any relationship and although you may believe that buying a more expensive option will make you happier, the novelty of living in a home that takes a huge chunk of your salary both in bond payments and maintenance will soon wear off. No one likes to hear 'I told you so', but this is guaranteed to happen if one of the parties wanted to buy a cheaper option in the first place. Be realistic and work out what you can comfortably afford before you start house hunting and take heed of your partner's concerns.
Put off the buying decision if necessary
No one enjoys being pushed into making a decision and it may well be time to take a step back and put house hunting on hold if arguments are putting a damper on the exercise. A happy relationship is worth far more than any home and couples who find they are arguing more than usual because of the pressure to buy the 'right' home, should take a breather, regroup and reevaluate and put things on hold until they find some common ground.
Source: https://www.privateproperty.co.za/advice/property/articles/buying-property-together-how-couples-can-avoid-conflict/6195