These days, bond origination is a 'household name', if you'll excuse the pun, in South Africa. Since its introduction nearly 20 years ago the industry has revolutionised the home loan application process and assisted thousands of people to achieve their dreams of buying their own home. Bond originators like IGrow Wealth Homeloans make it simple and easy for people to apply for a home loan, reduce the time it takes to be approved, and work hard to ensure that applicants get the best possible interest rate and loan package available to them.
The knock-on effect of this is that not only are people able to buy the home of their dreams, but they actually save money over the full term of their loan by getting a better interest rate than they might otherwise have secured had they approached the banks on their own. For example, on a loan of a million rand over 20 years at 10.5% interest, the total repayment will come to R2 396 111. But by reducing the interest rate by a mere 0.25% the new repayment amount is R2 355 944, saving the new home-owners over R40 000.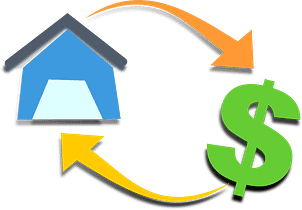 But, other than just saving people money, there are several excellent reasons to consider using a bond originator next time you purchase a property:
Bond origination services are free to the prospective home buyer: clients are not charged for bond originator's services. Nor does the bank penalise buyers for using bond originators with higher fees – the charges at the bank remain the same regardless of who applied for the loan – the applicant directly or a bond originator.
Bond originators know what issues could derail their client's applications: because this is what they do for a living, a bond originator is far more familiar with the process and therefore can spot potential issues with a client's application. They are then able to suggest how these can be redressed before the application is submitted, such as cleaning up their credit record or putting down a larger deposit.
The process is faster and usually more successful when done through an originator: because bond originators are in constant contact with the banks, monitoring and motivating their applications, these are usually processed with greater speed than applications received from home buyers directly. Therefore, applications from originators can often be processed in only a few days rather than weeks. Bond originators also have a higher application approval rate. Typically when people approach the banks themselves the rate of success first-time around – for various reasons, not least of which is the fact that clients are unfamiliar with the process and all the forms needed – is less than 50%. Using a bond originator increases the odds of a first-time approval to over 75%
Bond originators can get home loan pre-qualification certificates: if clients approach a bond originator before beginning the hunt for their dream house, the originator can arrange for these clients to get pre-qualified for a home loan. The huge benefit of this is that clients will know exactly what they can afford, and so will house hunt within their price range, and avoid falling head-over-heels in love with a property that is simply unaffordable to them. It is also useful in the negotiating stage with the seller, as it assures the seller that not only are these buyers serious, but they also have the financial backing to be able to afford the house, meaning there is less chance of the offer falling through and them having to wait for a new prospective buyer.
The entire process, from start to finish, is taken care of for the client: bond originators complete application forms, collate supporting documents, write loan motivations, submit the application to multiple banks, and follow-up throughout the application process until the final grant is secured. No more do clients need to trudge from bank to bank with piles of paperwork, trying to secure their own loan.
Any way you look at it, using a bond originator makes the most sense when one the hunt for a home loan.
IGrow Wealth Homeloans is an expert in this field and their goal is to ensure that the dream of owning a multiple-residential property portfolio can become a reality for all while providing a strategic and comprehensive home loan application service. Contact IGrow Wealth Homeloans on 021 979 2501 or contact our head of Homeloans, Madelein, by emailing madelein@igrow.co.za.