Over the last decade or so, the real estate industry has been inundated with tech startups, and yet the vast majority of homes, worldwide, are still sold under the guiding hand of a professional estate agent. Despite the increasing availability of agent-free sales platforms, it seems the general public is reluctant to bid farewell to the human touch, but does this mean technology has no place in the industry at all?
This is definitely not the case. Rather technology can make the industry stronger and more effective by allowing agents to focus on their most valuable – and impossible to replicate – skills.
Technology is seldom intended to replace humans and those platforms that attempt to do so in property almost invariably fail. Tech tools that enable us to be faster, more efficient, and better informed, on the other hand, are already changing the face of the property industry as we know it.
International examples of these tools include CRM systems that make following up with interested buyers and sellers quick and easy. There are also viewing appointment apps that connect buyers with agents in the area.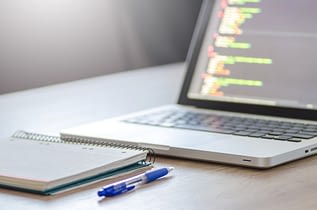 Marketing tools
It's not just the management aspect that is being targeted either. Agents have access to some great marketing tools as well. We can add virtual tours with floor plans and photographs or 3D walkthroughs to our listings, and even furnish empty rooms virtually, giving buyers a better idea of an unoccupied home's potential. It all adds up to a very powerful toolset for providing prospective buyers and sellers with more information and better transparency – but doesn't negate the importance of having an estate agent available for human insights and advice.
This is the true heart of a real estate agent's services, and something that machines have yet to successfully replicate.
Buying and selling property isn't just a logical transaction – there's a big emotional element too. A machine can check data and statistics and compile facts and figures, but when it comes to assessing less tangible elements like atmosphere and lifestyle, technology is still pretty useless. That's where an agent's knowledge and experience really comes in – interpreting data in context with more emotive aspects that affect buyer and seller behaviour, and providing recommendations that take all these elements into account.
Understanding and empathising with nuanced human emotions is a vital part of negotiating a sale as well – another area in which real estate technology has yet to excel.
Better customer service
Despite the incredible array of tools on offer to real estate agents, many remain reluctant to embrace new technology. This could prove to be a poor decision, with a new generation of tech-savvy realtors on the rise using all the tools at their disposal to outpace and outperform their predecessors.
It all boils down to value, and to exceeding customer expectations. If the integration of technology enables us to provide a better customer service at more cost-effective rates, there's no doubt that it's going to be the way of the future. Those who can't or won't adapt are going to be left behind. What got us to where we are today is not enough to get us to where we're going.
Source: http://www.bizcommunity.com/Article/196/800/174139.html#more