While selling a property privately can be done, private sellers usually do not have the necessary experience negotiating and marketing a property for sale, let alone the financial or legal knowledge required to conclude a successful sale of a house. There are many very good reasons to consider using an agent the next time you want to sell your property.
Admin
There's more to selling a property than simply putting up a sign. In fact, the entire process is a huge commitment and demands a lot of your time. How well do you know the property market? And are you prepared to spend money to properly advertising your property to the right target market? This includes a sign board on the property itself, adverts in local newspapers, on the various property portals on the internet, including professional-looking photographs.
These are all crucial steps in finding the right buyer, and it is what an estate agent does on a daily basis. Agents will take care of all the marketing, showing the house, and following up with interested parties.
Industry knowledge
Among other benefits, agents have access to existing buyer bases, and are usually the first port of call for prospective buyers. Agents screen and negotiate with these buyers on your behalf, and filter out those who are not suitable, like those whose budget is too low and therefore they cannot afford your property.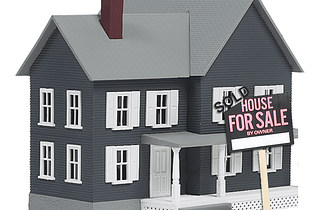 Agents also know exactly where and how to advertise your property to get the best exposure to relevant, serious, high-quality buyers – in other words, they can get the most bang for your buck.
Money
It is extremely important to price your property correctly. If your house is over-priced it not only won't sell but, after spending months being advertised for sale and not moving people will begin to wonder why it isn't selling and worry that there is a major flaw with the property. An agent will thoroughly research the area and other past sales to be able to accurately price your home to get you the best price in as reasonable an amount of time as possible.
Although the possible commission savings that come with a private sale can be enticing to any seller, real estate agents can usually secure a better price for your property than you could by yourself. And remember that a fair amount of money has to be spent upfront by private sellers, for the marketing of their property, which offsets the savings on commission.
Legalities
An estate agent is able to assist the seller and buyer by properly drafting the agreement of sale and purchase, and liaising between the two. If selling privately, it is advisable to engage a property lawyer to draft this agreement for you. It can become costly if a clause is not included, or is included but not properly understood, and later the buyer has a claim against the seller. Remember that a signed agreement is a binding legal document, so it is vital that you fully understand all the terms and relevant details in the document. Make sure to close any loopholes that could be exploited at a later stage.
The agreement must include:
the names of both parties
a property description
the financial details of the sale – including specific amounts for the deposit and the final agreed price of the property, as well as the time-frame in which each amount must be paid.
a list of all fixtures that a seller would like to be able to take when vacating the property
a list of known defects or faults
a list of all items the buyer may want included in the sale (for example a free-standing cupboard in a specific room)
Occupational interest (rent) that would be due to either party in case of any transfer delays.
Finally, if there are any blank spaces in the document these should either be filled in or crossed out and initialled by both parties.
Selling privately is an admin-intensive full time job and often private sellers cannot fully appreciate how much effort and diligence will be required. If you have the time, energy and technical know-how then by all means go the private route. Otherwise, hand over the entire process to the professionals.
IGrow Real Estate, which is part of the IGrow Group (SA's leading property investment group), is able to advise and assist sellers with marketing their homes for sale. Contact our consultants on 021 979 2501 for free valuations or if you would like to sell your property.