Introducing IGrow's
Holistic Service Approach
Nowhere else in the world will you find a club like ours! IGrow's Property Investors Club provides property education, detailed property research and top-quality services to our members.
IGrow Wealth aims to help ordinary South Africans achieve financial freedom through investing in property.
Our comprehensive services and member support, combined with the property investing knowledge of founder Jacques Fouché, make IGrow Wealth Investments truly unique.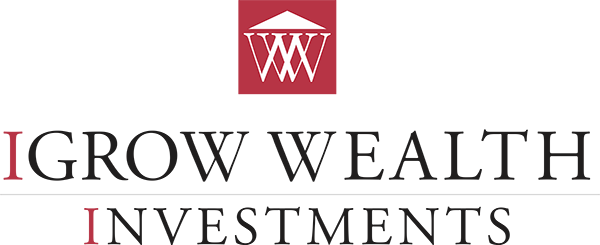 IGrow Wealth Investments - Property Investment Strategists
IGrow Wealth is a property investment company that helps property investors gain financial independence by building lasting wealth through high-performing property portfolios. We assist South African investors to master every stage of a successful property investment. This involves identifying, acquiring and managing top performing properties that provide above-average rental income and capital growth yields.
Empower yourself with cutting-edge financial education, tools, resources and a team of property professionals.
IGrow Wealth Homeloans - Bond Originators
IGrow Wealth Homeloans are proud to be recognised as one of the leading bond originators in South Africa, providing professional advice and expertly obtaining multiple bonds. In addition, they can assist with pre- or refinancing applications and are proficient at structuring the applications to ensure maximum success.
The main function of the bond originator is to acquire and process home loans applications with all the banks for properties purchased by Members. Time, effort and costs are saved by using the services of these professional institutions.
During the course of members' one-on-one consultations, the benefits and correct procedures for these aplications will be fully explained.
Trustfocus - Trust and Legal Experts
Working as specialised teams, each is focussed on delivering impeccable service in their respective fields of law. The number of specialists per team ensures that it is richly resourced and able to deliver personal and superior services to each property club member. The legal team will assist in the formulation of a Dual Trust structure and also act as independent trustee, as required by legislation.
Our legal team offers comprehensive advice on estate planning, the drafting of wills and all aspects of trust administration.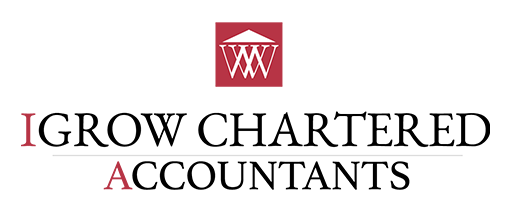 IGrow Chartered Accounting - Accounting Team
Once members have set up a trust it is extremely important to appoint a professional trust accountant to manage the accounting aspects of that trust. SARS will require income tax returns at the end of each financial year.
So, it is important that precise and correct bookkeeping is executed from the outset, as trust accounts must show all assets held as accurate books will ensure that ownership of the trust's assets is clear. This is particularly important in the event that a member comes under attack from creditors.
IGrow Wealth Management - Risk Advisors
Structuring a life policy correctly from the outset will save a Member thousands of rands in the long run. IGrow recommends that members visit our certified financial planner for a free, no obligation consultation. At this consultation, various aspects of the member's finances will be assessed. What type of insurance is presently in place? Study policies? Pension plans? Annuities? Endowment policies? What will the likely return on the investments and the net figure after tax and inflation be? Has the effect of the "Time Value of Money" on the investment been considered?
The specialist, who has more than 25 years of experience in all aspects of risk management, will review the insurance portfolio and explain which are the best products available to the member. This independent broker is not affiliated with any particular insurance company.
SA Investor Rentals - Property Management
Conducting credit checks, drawing up leases, inspections each time a new tenant vacates, rent collection etc... The admin involved in rental management does not suit all investors, although some might consider that it would be a good experience to let their properties themselves. IGrow cautions investors to follow this strategy only after due consideration and having conducted extensive research beforehand to gain a full understanding of the entire process.
IGrow believes that our investors' time is more valuable, and so advises them to leave these very important functions in the administration of a property portfolio to a capable letting agent who has the necessary resources, manpower and expertise at hand.
We are a results-driven Digital Marketing Agency based in Cape Town. Our goals are clear: increase leads, boost conversions and drive more profits for your business. IGrow Digital create amazing opt-in experiences with landing pages, digital bribes, webinar registrations, contests and widgets that capture leads before your customers are ready to buy.
Connecting brands with the right audience through digital marketing strategies, we design and develop innovative, elegant and usable interfaces for various platforms, focusing on results, conversions and user experience.