Philosophy of the Strategy Plan
All our portfolios is owned directly by the investor/company or trust of which he is the director or trustee. 100% ownership, direct property ownership. Your property is registered in the deeds office and investors owns the title deed out right. This is south africa's first direct property ownership investment plan.
Investment Portfolio Objective
The IGrow conservative investment portfolio plan is to provide our investors access to high income yielding and capital growth residential buy to let property in some of the highest demand and growth nodes in south Africa.
We aim to outperform the national house price index by analyzing the central economic and political drivers in the various geographies, identifying shortage of housing and economic property investment trends by studying the specific spacial development frameworks, town planning provisions and long term economic drivers that will create sustainable growth and income over the long term.
Who is the Property Investment Plan for
Who is the Property Investment Plan not for
HIGH NETWORTH INDIVIDUALS
Passive investors –who is only interested In the return on investment and not the day to day management of tenants, maintenance, property acquisition, financing and disposing of properties.
Does not have the time to manage a team or portfolio of multiple buy to let properties and only whish to achieve the financial benefits as per traditional investments like with unit trusts, investing in the stock market, collective investment schemes.
This is for the busy investor who sees direct ownership] investing in property as a lucrative investment vehicle.
Not for the active or hands-on investor who likes micro management
Not for some who wants to drive by their investments
Not for investors wanting to be involved in the process
INVESTOR QUALIFICATION CRITERIA
Projected return on invested capital in year one = 50 % to 80%
Projected return on invested capital in year two = 80% to 100% plus
INVESTMENT POLICY
The portfolio has a long term focus, whilst diversifying into different provinces and geographical regions whilst investing in the affordable high demand residential sector. We conduct our research through our fundamental top down approach with actual market data and analyses from various top investment sources in south Africa.

We lower the portfolio's volatility with hands on pro active rental portfolio management with maintenance management and reporting, whilst still outperforming our benchmark.

We ensure proper risk management on a portfolio by adding appropriate rental insurance products, rental guarantees and rental cash flow assist products where necessary. When a property becomes to high risk or not performing within its financial growth rate, we dispose of the asset and replace it with a higher performing property. This creates liquidity that is used to grow and de risk the portfolio.
The Igrow Private Client Property Investment Portolio is a investment portfolio that utilizes the benefits of a asset protection of trust as well as the tax efficiency of a company whilst using leveraging of bond finance to achieve the same return on investment as traditional investment vehicles but minimizing taxation on income earned. The upfront capital is reduced by R4 million but utiizes the banks money and offsets the bond instalments with rental income. Banks in South Africa look at 30% of gross income to determine affordability to apply for a loan but when acquirying finance in an entity such as a trust or company, the banks very rarely grant 100%. The banks look at 80% - 90% finance depending on the relationship the investor where in certain instances, they can grant up to 100%. For this reason, we make provisions with a 20% deposit for the R5 million property portfolio.

To qualify for this portfolio an investor with a Gross Income of R120 000 per month before tax and capital of R1 million can invest in buy-to-let property to the value of R5 million and not only achieve the same investment returns, but also receive rental income that escalates annually. As this rental income gradually escalates, the surplus income that is generated can be used to refinance bonds or be reinvested. If the investor works abroad and does not have income earned in the Republic of South Africa, the bank may only grant a loan of 50%.

Instead of purchasing the properties in the name of a natural person, the properties are purchased in the name of a newly formed company where the shares of this company are held by an intervivos discrectionary trust. The trust acts as a "vault" to protect the assets of the company so that the shareholding does not form part of the estate of the investor and the company generates the revenue where the profits are taxed at a flat rate of 28%. This creates a hybrid model by utilizing both the trust and company in order to create a tax efficient investment vehicle that protects assets from creditors as well as estate costs at death. By structuring a property portfolio in this manner, an investor is duplicating the benefits of Section 37C of the Pension Funds Act, which refers to the death benefits not forming part of the deceased estate of the member of a retirement fund. Trustees are appointed to distribute proceeds to nominated beneficicieries at their discretion.
Jacques Fouche
CEO
The IGrow Property Investor Group was founded in 2006. Jacques is a successful property investor, entrepreneur, public speaker and author of several property investment articles and publications.
Sean Johnston
Head of Property Portfolio Planning
Sean holds a BBA Honours degree, post graduate diploma and advanced post graduate diploma in financial planning from the University of the Free State. With over 7 years' experience in consulting and investment management.
Johan van Vuuren
CFO
Johan is a Chartered Accountant, holding qualifications in both law and tax. He completed an LLM degree in Tax Law, including a dissertation on discretionary trusts.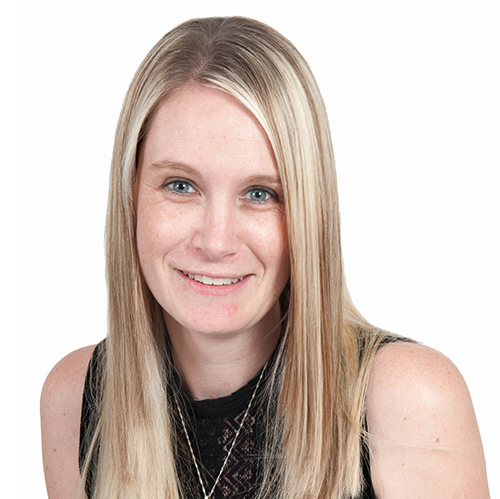 Madelein Kottnitz
Financing specialist
Madelein is one of the best Bond Originators and Financing Specialists in South Africa. She leads the bond team and oversees the financing procedures and investors' bond applications.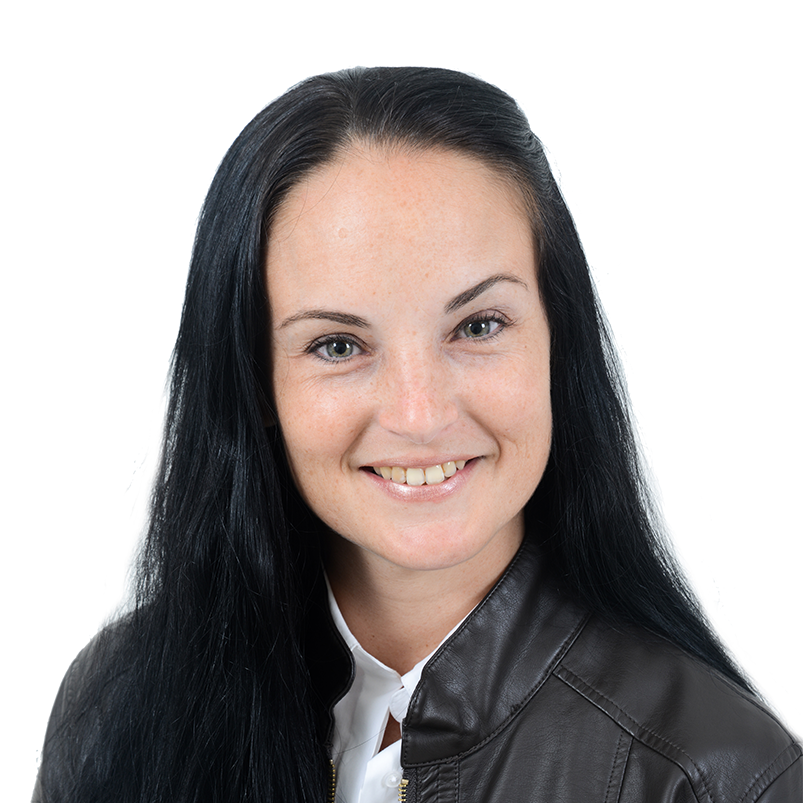 Karen Grobler
Rental Manager
Karen is the portfolio manager for IGrow Rentals and is responsible for the investors' overall experience with the company. Quality assurance is the top priority in her daily duties.
Gerhardt Jooste
Investment Deal Maker
Gerhardt qualified as a Lawyer with BA Law & LLB degrees (US) and has 20 years of property experience. Has received numerous awards including the Christo Wiese Medal, ABSA Rapport Top 5 Entrepreneur and many more.
Naomi Nielsen van Reizig
Chartered Accountant
Naomi is a Chartered Accountant. She provides accounting services, financial statements and tax advice to accounting clients of IGrow Chartered Accountants
WHY DO I NEED AN INVESTMENT PLAN?
The objective of this plan is to provide a holistic and comprehensive report to give insight as to where you currently are now in planning toward retirement and what is required to achieve your desired monthly income in retirement so that you can achieve a sustainable standard of living and be financially free. Managing and optimising your portfolio's financial performance is absolutely crucial.

What is unique about this plan is that it incoporates both traditional investment vehicles such as pension funds, retirement annuities and collective investment schemes as well as buy-to-let real estate to illustrate a more accurate overview of your investment portfolio.

This plan will assist in accomplishing your financial goals by reviewing your current investment portfolio and tracking it against your retirement income needs and then calculating how much caiptal needs to be invested or how many properties you need if there a shortfall.
The Key Components of a Property Portfolio Plan
Updating your figures and key data in your plan is the most effective way to give you a clear vision of your property portfolio, and to stay on track to meet future projections. To stay on the best possible trajectory, you need to continueously update your plan at least once a year to review your position and make adjustments if necessary.
A comprehensive plan should consist of the following:
Inclusive in your plan is the following:
How to start your property investment portfolio:
In order to master property investments, you need to conduct thorough research and plannning and explore the options before taking action.
Main steps to consider:
It is important to be working with the right team of experts to guide you and provide advice on the above considerations.
The key people should include:
Once off
Conserative Property Investment Plan
R 9995
Investors will pay R 1 to 2 million capital in attorneys trust account and we will have proxy to buy properties directly in their company.
Annual review R 3495 ( includes twice per year)
A strategy to bridge the gap from point A to point Z is where IGrow and its group of companies can add value in achieving financial freedom.
Enquire now to make sure you don't miss out!
Order Now
PRIVATE CLIENT:BALANCED PROPERTY INVESTMENT PORTFOLIO
We aim to treat our clients fairly by giving you the information you need in as simple a way as possible to enable you to make informed decisions about your investments. Igrow believes in the value of sound advice and so recommend that you consult a team of property investment and financial experts before buying or selling real estate.

You may, however, buy and sell without the help of a team of real estate experts. If you do use a a Team of real estate investment experts , we remind you that they are entitled to certain negotiable estate agent fees, rental management fees or commissions, regulated by the Estate Agency Affairs board and other regulatory bodies which the Igrow group adheres to.

You should ideally see direct ownership of property as a long-term investment. The Fluctuations of particular investment strategies affect how a direct ownership property portfolio performs. Your property investment profile may go up or down. Therefore, we cannot guarantee the investment capital or return of your investment. How a direct ownership property portfolio has performed in the past does not necessarily indicate how it will perform in the future.

The fees and costs that we charge for managing your property investment portfolio investment are set out in the relevant Prospectus and the Minimum Disclosure Document (MDD) and in the table of fees and charges, both of which are available on our public website. Igrow wealth investments and its Group of companies is a member of (SAICA) The south African institute of Chartered Accountants, Registered FSP ( Financial Services Provider) a member of FISA and the EAAB.

Igrow wealth investments reserve the right to close the portfolio to new investors in order to manage it more efficiently in accordance with its mandate and benchmarks. Contact Igrow wealth investments Cape town 021 9792501, Pretoria Menlyn 012 943 0201, DBN 031 110 0817 or the Head of Igrow's Property portfolio planning division Sean Johnston CFP.
DISCLAIMER
IGrow makes no warranties, whether expressed or implied, in regard to the websites, contents, accuracy, financial projections and/ or assumptions nor availability. The User assumes all responsibility and risk for the use of the information and other material provided. IGrow shall not be liable for any loss, injury, damage, cost, penalty or claim resulting from the use of the materials or projections/assumptions, whether direct or indirect. The User indemnifies IGrow and holds it harmless against any and all liability, loss, damage, penalty, cost or claim of whatsoever nature suffered by any third party in relation to any act or omission by the User in relation to the information and the use thereof by the User. *Bond and attorney fees paid by Seller only where appointed attorney attends to registration and transfer. Fees excluding any bank initiation fee, correspondent attorney fees and courier fees if applicable.
Have a questions regarding the plan and if it is a right fit for you?
Complete the form below and one of our Portfolio Managers will get back to you personally to discuss options and address what ever questions you may have, Happy Investing!
Phone :
+27 (0)21 979 2501
+27 (0)21 979 2505
Address: Cape Town
Address: Pretoria
Summit Place Office Park, Building 2, 1st Floor, 221 Garsfontein Road, Menlyn, Pretoria. View Location On Map