A retirement/investment plan must be uniquely designed to fit your goals/aspirations, your plan becomes the bridge between your situation today and your financial dreams for tomorrow. When that plan is real, then your dreams become real. The only thing left to do is complete the actions required. It makes the whole journey to financial freedom so much easier.

The disturbing truth is every day you live without this blueprint guiding your decisions decreases the odds of achieving your financial goals. It puts you just a little further away making it harder to reach.

The world's number #1 property investment plan, ideal for:
A message from Jacques Fouché, CEO and founder of the IGrow Group of Companies:
First and foremost I wish to thank you. I cannot adequately express my deep appreciation for the support we receive from our IGrow investors. Thank you for trusting IGrow to assist you in your quest to create, grow and protect your wealth so that you can leave a legacy to your loved ones.

I believe in leading by example, and as such, I am currently developing a R110 million personal buy-to-let property portfolio, that I intend to keep as a long-term investment, that will form part of my legacy to my children, and my children's children.

The IGrow Group has sold A-grade investment stock in excess of R3 billion to our property investors to date, and we currently manage more than a billion rand's worth of buy-to-let rental properties for our investors.

Over the last decade, the IGrow Group has grown from 15 to more than 70 full-time employees, and has opened offices across the country in Durban and Pretoria, as well as moving our Head Office to a new location in Cape Town to accommodate our phenomenal expansion.

I have been fortunate enough to speak to over 70 000 property investors and business owners over the last 10 years at venues across South Africa, meeting property investment superstars and successful entrepreneurs along the way. In these interactions, I noticed a recurring, crippling problem that investors face.

These investors were working hard at their investments, yet still struggling to achieve the level of passive income and success from their property portfolio, that would enable them to retire ahead of schedule.
I discovered why not just South Africans but 99% of the population around the world are failing to reach the level of passive income, financial freedom and wealth they really want in their lives.
So, what is this seemingly 'insurmountable' problem?
Most investors, entrepreneurs and business owners are ignorant of the need to develop a strategic property investment plan. Nobody had a customised blueprint or roadmap, tailored to their and their families' lives, that could guide them to achieve financial freedom, and leave the rat race behind by retiring earlier than anticipated.

What do I mean?
In my interactions with existing or potential property investors, I found that they were all asking similar questions.
These questions were:
When I asked my investors some very specific questions it became clear that even those with a so-called 'investment plan' did not know what the internal rate of return (IRR) on their investments needed to be to earn them a precise amount of income at a specific future date, to achieve their goals of early retirement.

In other words, they did not know how hard their money was working for them. They could not measure their returns and therefore could not accurately predict the outcome of their existing investments.
This is what I like to call the 'hope-and-pray' strategy. If you don't measure your returns, how can you work out if your growth rate is adequate to take you to financial freedom?
This is the reason 99% of investors won't be able to retire financially free: they think they know the expected outcomes of their investment, but very few can actually do the necessary financial calculations.

Most property investors had no plan whatsoever, and the few who did had created a one-dimensional 1-page excel spreadsheet for themselves. They had read the books, went to the seminars presented by 'gurus' - many of whom do not own property themselves - and listened to their 'expert financial advisors' and friends. But they could not fully appreciate the nature of investing in property and how to grow a multi-million rand property investment portfolio.
Engineering a personalized, strategic, analytical, wealth plan is the single most important step to achieving financial freedom because the alternative is wasted effort every day, inefficient resource use, and high risk of failure. This is just common sense, and the alternative is irrational.
YES, create my unique Wealth Plan now!
Have Questions? Schedule a Free No obligation consultation - Speak to a Property Investment Consultant
No one I have met has ever developed an all-inclusive, advanced, strategic property investment plan to become financially free.
None of them could show me a detailed plan of their investment portfolio, combining their traditional financial products and investments like shares, unit trusts, retirement annuities and businesses with their property investments into one strategic blueprint.
Zig Ziglar said it best, "Many people spend more time in planning the wedding than they do in planning the marriage." What this illustrates is that working on your plan is more important than planning the deal, because if you have the wrong plan you are planning the wrong deal. This is what Alan Lakein meant when he said that "planning is bringing the future into the present so that you can do something about it now."
You might ask: "Why aren't more investors and entrepreneurs building multi-million rand property portfolios and achieving the wealth, lifestyle and passive income they dream of?"
I have found that there are 3 main reasons:
1

They don't know how to calculate the real IRR on their money invested in a property. If you can't measure, you can't manage.

2

They don't have an expert team of property investment specialists to guide and coach them. With their futures at stake, they risk doing it on the cheap, with gurus who pretend they are experts. Or they risk doing it all by themselves because they think property investment is easy.

3

They don't have a step-by-step strategic property investment plan and blueprint for financial freedom.
Wealthy investors become so by understanding the true value of leverage: strategically leveraging the correct plan, team and debt to become very rich. Highly effective property investors succeed because they use other people's knowledge, time, effort and experience to build wealth for themselves.

Knowing that everything starts with a strategic plan, my team and I set out to create the world's most advanced and complete property investment plan for investors wanting to become wealthy and retire early.

So, after years of study, after founding and growing several property investment companies within the IGrow Group, as well as my own financial freedom through property investment, my team and I are excited to give you access to the world's number 1 property investment plan.


What If You Knew The EXACT Steps You Needed To Take Every Day, Week, Month And Year To Achieve Financial Independence?
Wealth doesn't require genius, special talents, privilege, or luck.
But it does require an actionable plan based on proven principles that's organized into strategic steps that will get you results with minimal wasted effort.
If you want the most comprehensive and elite property investment plan – created by a team of industry experts to be unique to your financial situation and to help you retire 10 to 20 years earlier, then I have good news:
IGrow Wealth Investments has created the IGrow Wealth Plan.
However, there is very limited access to the IGrow Wealth Plan.
The main reasons we are limiting the number of plans we create in total are:
Key objectives of the IGrow Wealth Plan
Why is the IGrow Wealth Plan unique?
This is the only plan that incorporates both traditional investment vehicles such as pension funds, retirement annuities, collective investment schemes and alternative investments with buy-to-let real estate. This enables the IGrow Wealth Plan to illustrate a more accurate overview of your investment portfolio.
In creating your customised plan, we help you calculate:
How will the IGrow Wealth Plan accomplish this?
The IGrow Wealth Plan will review your current investment portfolio and track it against your retirement income needs.
From here we are able to calculate the steps you need to take to achieve those goals, such as:
A comprehensive property investment plan should consist out of the following:
Your personalised plan will cover the following:
Another important principle ignored by most wealth plans is the support of a strategic team
When investing in the IGrow Wealth Plan you also benefit from immediate access to your own team of investment experts.
Sean Johnston, CFP®
General Manager: Property Portfolio Planning.
Sean is the Head of Property Portfolio Planning, overseeing all the investment plans and advice provided to investors. Sean is a Certified Financial Planner® registered with the Financial Services Board (FSB) as well as the Estate Affairs Agency Board (EAAB). In addition, he is a member of the Fiduciary Institute of South Africa (FISA) and Financial Planning Institute of South Africa (FPI).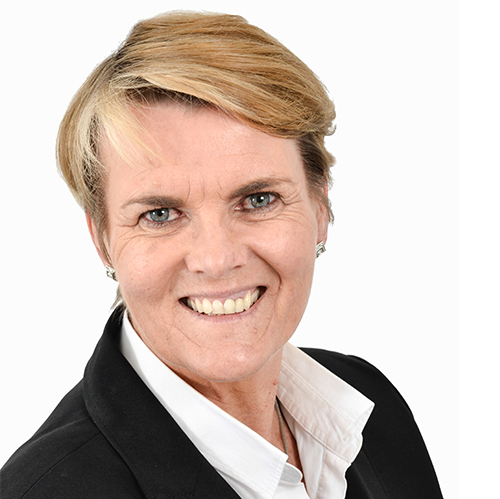 Debbie Sherman
General Manager: Sales
Debbie heads up the Property Investment Sales Division of the company, overseeing the Pretoria and Cape Town regions. She strives to ensure that the Property Investment Strategists assist investors to reach financial freedom through investing in property.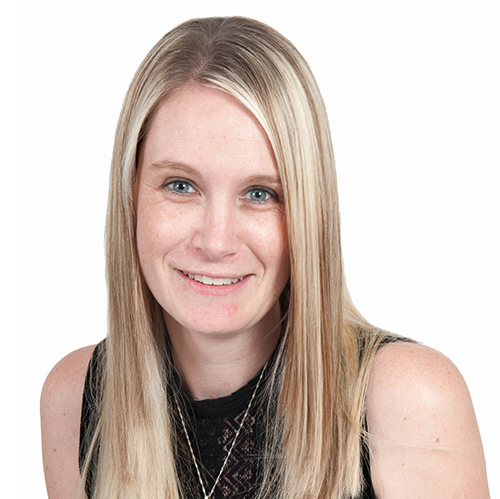 Madelein Kottnitz
Financing specialist & Manager of IGrow Wealth Homeloans
Madelein is one of the best Bond Originators and Financing Specialists in South Africa. She leads the bond team and oversees the financing procedures and investors' bond applications.
Johan van Vuuren
CFO of the IGrow Group of Companies - BCom, BCom Hons, CA (SA), ACMA, CIA, BProc, LLB, PgDTL, LLM
Johan is a Chartered Accountant, holding qualifications in law and tax.  He is a director of IGrow Chartered Accountants and CFO of the IGrow Group of companies. Johan is a member of professional institutes SAICA, CIMA and IIA, and he is also registered with the Estate Agency Affairs Board as a principal estate agent.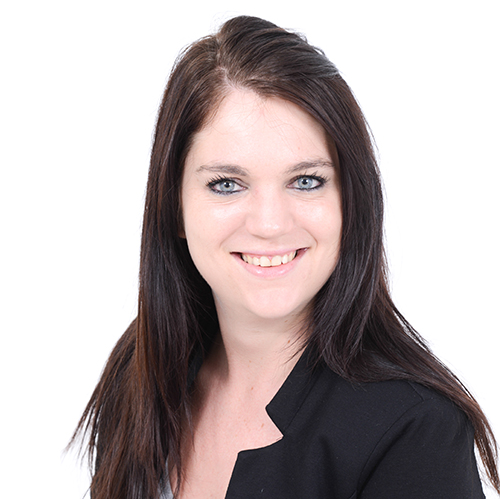 Naomi Nielsen van Reizig
Group Financial Manager - Chartered Accountant CA(SA)
Naomi is a Chartered Accountant CA(SA) and a member of the South African Institute of Chartered Accountants (SAICA), as well as the South African institute of tax (SAIT). She holds an honours degree in applied accounting sciences. Naomi is the Group Financial Manager for the IGrow Group of Companies and the manager of IGrow Chartered Accountants.
Gerhardt Jooste
General Manager of New Developments at IGrow Wealth Investments
Gerhart holds a BA (Law) degree and an LLB that he achieved at the University of Stellenbosch, graduating in 1995. He qualified as an attorney in 1998. The New Developments division works with property developers, investors and financiers to secure new projects and structure the best investment opportunities for the IGrow investor.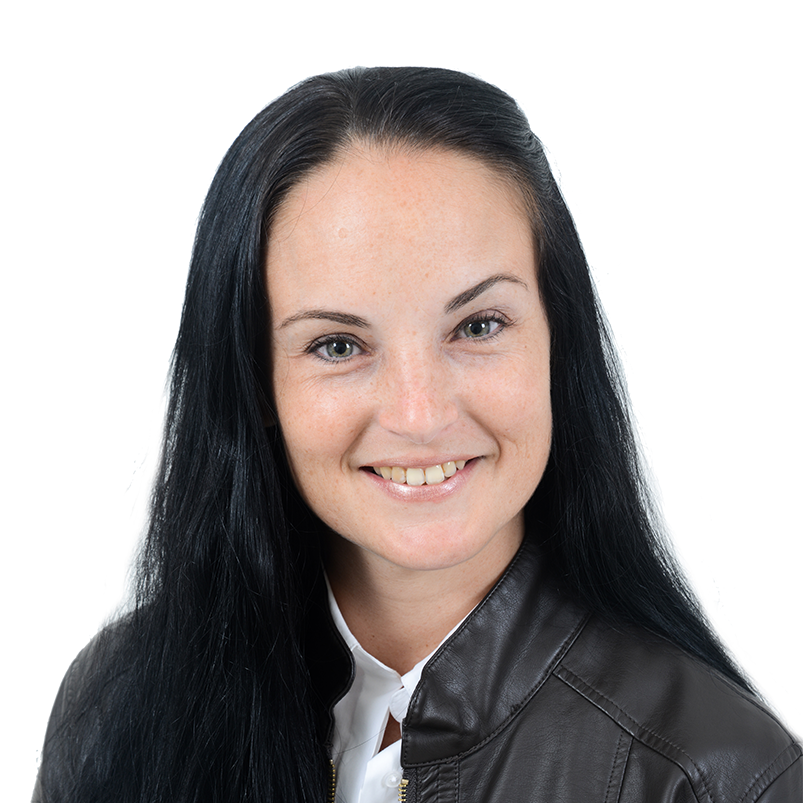 Karen Grobler
Manager of National Rentals
Karen is the Head of our National Rental Portfolio for IGrow Rentals (formerly SA Investor Rentals). Karen has worked in every area in property, from reception to marketing, conveyancing, rentals and sales admin. Along the way she obtained her NQF4 and also a Risk Management Diploma amongst other short courses.
Ask yourself how much it is worth to you, to become financially free with a property portfolio worth tens of millions of rands.
How would your life change if could retire 10 to 20 years earlier than expected?
What if you could achieve an annual compounded return of 50% or more on your invested funds?
This plan, and the team that comes with it is truly your key to unlocking financial freedom and living an incredible life.
The world's number #1 property investment plan could easily sell for over R50 000
This is an illustration of the value of this plan and some of its benefits:
This equates to a direct market value of R83 495.
I believe no one else in the world can give you an offer that is this valuable at the price I am making available to you here today.

For those of you who are 100% committed and truly desire financial freedom, you can get started right away for only R9 995.
Yes, that's correct! Not R83 495 but only R9 995.
What our clients have to say:
The specific focus on property as an investment vehicle distinguishes this plan from other investment options. The consultation with Sean at IGrow was very thorough and professional and took our specific nuisances into consideration. After discussing the Wealth Plan we now possess clarity about our retirement, and our confidence has received a significant boost. Because the IGrow Wealth Plan takes a holistic view of our investment future and factors property investments into our overall investment strategies, we were convinced this plan was the one for us. In order to reap the full benefits of this plan – namely being able to make important, life-altering decisions today by tracking and managing current investment scenarios - we had to be transparent about our other investments, which we were more than comfortable doing. The professionalism we encountered at IGrow has been fantastic, allowing us to make future investment decisions with a relatively high degree of confidence.
Michael Klein and Hanlie Nel
Testimonial – 18 June 2018
I am an existing IGrow investor – I own 2 investment properties in the Western Cape that I acquired through IGrow. I recently sat down with Sean Johnston at the IGrow offices in Pretoria to discuss their new offering, the IGrow Wealth Plan. I already have my own plan, but on comparing it to my unique IGrow Wealth Plan I realised that I am not even close to my retirement goals. What made the IGrow Wealth Plan stand out from other investment options available is that it is so realistic and easy to understand – it shows you your current situation and what the future holds regarding retirement financials. On top of this, it gives you a detailed plan to achieve your retirement goals, in plain English that anyone could understand and relate to. I am currently buying an additional four buy-to-let units with the help of the IGrow network. Knowing that I'm dealing with multiple people in one company that can see to all my property investment needs is very reassuring. It's unbelievable how easy it is to own rental properties with the help of the IGrow team. I will definitely recommend IGrow and their Wealth Plan to friends and family.
Johan Swart
Testimonial – 19 July 2018
While searching the internet specifically for information about property investment, I came across IGrow and their Wealth Plan. Before I joined IGrow, I did not own any property investments, but since I started with the IGrow Wealth Plan I have invested in 5 properties, and plan to add multiple properties through IGrow to my investment portfolio. What made the IGrow Wealth Plan stand out from other investment options available to me is the fact that the plan not only helps you achieve your goals but it also helps you to legally pay less tax and earn the maximum income possible – making the most of your investments. During the consultation, the Wealth Plan was clearly communicated making it easy to understand. This, coupled with how the consultants make you feel at home during a consultation, helps you to feel at ease. The in-depth analysis done on each new property I bought is fantastic – telling me what to expect from my investments and when my investments will breakeven. I strongly recommend the IGrow Wealth Plan to friends and family as well as anyone interested in being financially free during their retirement. The main reasons are the speed at which tasks were handled and the professionalism of the consultants.
Deon Burger
Testimonial – 17 September 2018
This investment will guarantee you your own unique investment plan and a strategic, step-by-step blueprint for financial freedom – an investment in your education and your financial future.
This also entitles you to lifelong access to my expert investment team - as long as you remain an investor in this plan (by paying your annual property investment review fee) you will benefit from this access. This means that all your property investment consultation fees are subsidised, and you have the best property investment plan and team in the world working to make early retirement a reality for you.

I will include a complimentary one-hour one-on-one mentorship session with Sean Johnston CFP®, our General Manager of Property Portfolio Planning. He is the chief engineer of the IGrow Wealth Plan, and one of the highest qualified investment experts in South Africa, who will help you stay on track for your retirement.

Having a dedicated property investment strategist allows you to evaluate which top-performing, A-grade investment properties to purchase for your investment plan, selecting them from the IGrow portfolio of properties. Your strategist, in conjunction with the other investment experts, will implement your plan and help you to execute your wealth-protection and wealth-creation strategies.

These consultations can either take place in person at the IGrow offices, via Skype or telephone - whatever is most convenient for you.

Not only are you effectively saving R74 500, but you are also building up a property portfolio worth tens of millions of rand, which will produce tens of thousands of rand in passive income every month.
Proceed with a once of payment of R9 995
You will be taken to PayFast to process your payment, following this one of our consultants will contact you to request information to get started on your Wealth Plan
Your First Step to Achieve Financial Independence Starts Here!
Retire 10 to 20 years earlier, worry-free.
This plan, will allow you to spend time with the people you love and live the life you always dreamed of and be able to leave a meaningful legacy to your loved ones. The IGrow Wealth Plan is an in-depth analysis and roadmap showing how you to achieve financial freedom through property investment.
Frequently Asked Questions
We do have other payment options available. Download our application form, complete it and send it back to us for approval and we will activate your Wealth Plan for you manually.
Have Questions? Not sure if this Plan is right for you?
Speak to one of our Property Investment Consultants
We will call you back to discuss your questions and showcase the benefits our the IGrow Wealth Plan - Schedule a Free No obligation consultation.
Speak to a Property Investment Consultant