How to Invest in Property in South Africa
PROPERTY Investment for beginners
1. How Do I Make a Successful Property Investment
Have you ever wondered how some investors are making enormous amounts of money in real estate and seemingly always get it right? If so, watch these videos to find out the secrets of a successful property investor.
2. Secret of rich property investors?
Use tax laws and incentives to your advantage when starting your property portfolio. In fact it may make you rich in the process. 

3. What makes property investors rich?
Many property investors wonder if the true value of their portfolio lies in capital growth or rental income. Ultimately, what do you think is more important to your property portfolio?  
4. 7 fundamentals to property investing
In order to maintain a successful property portfolio, you should always remember seven key rules. These include implementing a financing and refinancing strategy, for instance. 
5. Starting Your Financial Freedom
This perfect business has created millionaires around the world. Therefore, it is designed for those who believe enough in their dreams and their own personal financial freedom.
6. The 4 Stages Of Property Investment
Smart investors know they need to create capital to create cash flow. This means you will have a passive income which contributes towards your retirement. 
7. Triple R Principle of investing
Follow these three simple steps and build a multi-million rand asset base. Ultimately, this will let you live the lifestyle you have earned and deserve.  
Covered In this property investment course:
This is a seven part video series which aims to assist new property investors.
How to Invest in Property: The Ultimate Guide for Beginners
The IGrow team's key objective is to help ordinary South Africans attain financial freedom through property investing.
This is achieved by providing the best possible residential properties, together with innovative wealth protection.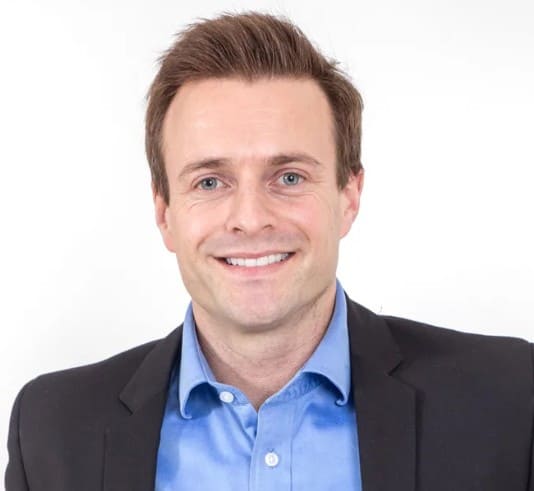 Jacques Fouche
CEO & Founder
Jacques Fouché is one of South Africa's leading real estate investment trainers and entrepreneurs. Moreover, he is also the CEO and founder of the IGrow Group of Companies, currently consisting of ten real estate investment-related companies.

Jacques has built his own multi-million rand property investment empire from nothing. He has since decided to take his knowledge on how to create, protect, and grow wealth through strategically investing in real estate to over 65 000 property investors across South Africa.

"We give our investors the tools, knowledge and peace of mind to start a buy-to-let business and to make property investment the cornerstone of their pension fund for early and carefree retirement."
we invite you to a personal free investment consultation
Complete the form to schedule your consultation
By submitting this form you give consent for IGrow Wealth Investments to contact you in regards to the above service or product. You will only be contacted by IGrow and your details will never be shared with third parties.