Like lots of things in life (including yourself!), the real estate world keeps rapidly evolving. Though some things will stay the same, at least one thing your broker told you a decade ago is no longer relevant. Here, five once-common pieces of advice experts say that you should now take with a grain of salt.
Old advice: Overprice your home
"This advice is outdated because today—more than ever—people want to feel like they are getting 'value' in what they purchase. Real estate is no different," says Mark Cianciulli, co-founder of The CREM Group, a real estate company in Los Angeles. "So, if you list your house for too high of a price, a lot of buyers won't waste their time, or perhaps even see it, since it won't show in their search criteria."
Old advice: Always get a 30-year fixed mortgage
"Since the majority of homeowners don't live in a house for 30-plus years, this is pretty outdated info when it comes to advising homebuyers," Cianciulli adds. "Many prudent buyers who know they are likely going to sell their home and buy another are getting five- to seven-year adjustable rate loans. They therefore have smaller payments than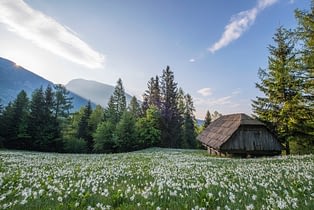 buyers who automatically get a 30-year fixed-rate mortgage."
Old advice: Spring is the time to sell
"Listing your property in the spring to launch during the spring selling season is no longer the case," says Noemi Bitterman, a real estate agent at Warburg Realty in New York City. "With the internet and social media, properties sell all year long. In January, when big bonuses are given, many buyers are out and in full force—even in a snowstorm."
Old advice: If they like it, they will buy it as is
"Instead, I always say 'if you don't want to make repairs, just lower your price,'" says Dolly Hertz, an agent at Engel & Voelkers in New York City. "A buyer walking into a home with glaring defects—like peeling paint, missing moldings, a broken refrigerator—or large projects that clearly need attention—like new decks, roof, or siding—is going to say hello and goodbye in the first five minutes."
Instead, do what you can to make the place as move-in ready as possible.
"That may include repainting the kitchen or re-facing the cabinets—not necessarily re-doing the entire kitchen," Hertz says. "You may not recoup every penny you spend on preparing for the sale, but, if you get a buyer willing to engage, you've met your objective."
Old Advice: List in your local newspaper
"The days of searching in a print medium are over as most buyers are looking at online real estate websites for potential homes to buy," Cianciulli says. "What I would recommend is having a virtual walk-through done of your property and asking your agent to upload that for you. This allows you to show buyers more features of your property versus still photos that don't show off everything about your home."
Source: www.apartmenttherapy.com/real-estate-tips-outdated-265291?x=1&utm_source=at_realestate&utm_medium=email&utm_campaign=12142018