Arm yourself with this advice from a real estate professional before you put your home on the market.
It is probably quite safe to say that those who think selling a property is child's play have never actually hammered a 'for sale' board outside their home. It's tough out there and yes, while there may well be instances when a property sells quickly, this most certainly isn't always the case and it's easy to become disheartened when it seems no one wants to purchase your prized possession.
There are however many solid reasons why a property doesn't sell and it isn't simply because buyers don't like what they see. Grant Gavin from Re/Max Panache offers a number of pointers as to why a home may stagnate on the market or take longer than expected to sell.
"Selling a home is akin to a business transaction and sellers need to treat it as such – in other words, remove any emotion from the equation," he says. "Life happens in real-time and we need to react accordingly and make informed decisions regarding our properties as quickly as we can.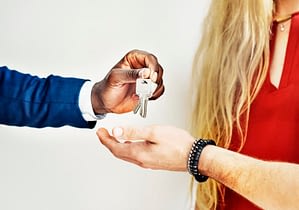 "The wonderful thing about the market is that it is the most neutral factor in the sale of a home. The market is the market. It is what it is, and the market does not care what the seller needs or requires from the sale of the home. The market doesn't care if you need an extra few hundred thousand in equity so that you can afford the upgrade to a larger property. It also doesn't care that you did all the renovations to your current home yourself and you need to be paid handsomely for this. The market will simply deliver you an offer from a purchaser based on what your property is actually worth, given both the prevailing market conditions and the price of comparable homes on the market at the same time as yours."
He notes that one of the biggest factors affecting the property market is the interest rate. This affects both homeowners who are forced to pay more on their bonds every month and the buyer who suddenly doesn't qualify for such a large bond anymore because of the rising cost of the repayments.
"Remember that when buying a home, most people apply for the maximum amount of finance they can get, based on their income and credit records. Therefore in any market where interest rates are increasing, there will always be homeowners placed under financial pressure to meet their increased bond repayments. Ultimately, this will result in an increased number of homes placed on the market for sale."
In this climate, it's absolutely essential that sellers make smart, informed decisions. For starters it's imperative to make the property as attractive as possible to the smaller pool of buyers – and be prepared to negotiate on the price.
"You aren't going to be setting record prices on your street in this type of market and you would have to be more open to negotiation on your price than you would in a seller's market," says Gavin.
"Remember, it's all relative. What you feel you may 'lose' on the sale in this type of market, you would more than likely 'gain' on the other side when you buy another home in the same market."
If it's any consolation, the opposite happens when interest rates decrease – it becomes easier for homeowners to afford their repayments and, perhaps more importantly, it becomes more affordable for buyers to purchase their ideal home.
So, just how do you go about getting your home sold in a more temperamental market? Start by conducting research in your area by contacting an estate agent, attending a home owners' presentation or simply by doing some online research. This is key in order to get a solid idea of what is happening property-wise in the area in which you live. Things will become easier once you are armed with the right knowledge. It must however be remembered that determining the 'right' price is only part of the process.
Source: www.privateproperty.co.za/advice/property/articles/expert-secrets-to-selling-your-home-fast/4641?utm_source=newsletter-general&utm_medium=email