Discover the secrets of property tax and trusts from experts in the field!
How to structure your property portfolio tax-efficiently so that you pay zero tax.
How to create a tax-free legacy that you can pass on to the next generation.
How to build passive income and retire financially free years early.
Leveraging other people's money, time, and expertise to create your property empire.
How to avoid capital gains tax, estate duty, and income tax the legal way.
Creating bulletproof structures to prevent SARS and other creditors from gaining access to your wealth.
How to own nothing, but have full control over your wealth.
How to leave a legacy for your heirs without paying any inheritance tax.
Finance Manager, Chartered Accountant (SA)
Discover the secrets of property tax and trusts from experts in the field!
Finance Manager, Chartered Accountant (SA)
Arch Rock Property Launch
Join us for the live launch webinar!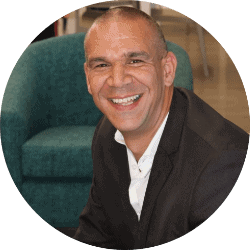 New Developments Project Manager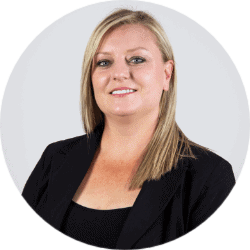 New Developments Project Coordinator
Property Investment Webinars
Each webinar is filled with advice on how to start and manage your property portfolio.
From explainers on the Section 13sex act to the myths and secrets about trusts, all webinars intend to educate and guide the successful investor.
Clearwater Village Launch Webinar
33@view – Cash Investment Opportunity
Blue Rise Village FLISP Webinar
Property Investment for Beginners
Retirement Planning & your Portfolio
Section 13sex and its tax benefits
The Myths & Secrets about Trusts
Property Investment – Tax & Trusts
Property Investment Tax & trusts #2
What our clients are saying
Leigh Mentor she's a professional and effective bond originator. I did not have any meaningful credit score because I never truly used debt before but she managed to get me a 100% mortgage loan at a prime rate. She just proved that there is a great potential to unlock wealth with IGrow wealth investments. I am truly grateful for the work put in by Leigh mentor and Mia Street!
The entire IGrow team stands apart from other companies that I have worked with. They adhere to high standards of service and it has been very pleasant working with them. Charlene Liberty in particular has provided me with consistently excellent assistance with managing my rental properties.
Thank you so much Natasha for always making sure that we were taken care of. Even when I asked for help with issues outside her line of duty she went out of her way to assist us. Exceptional client service and professionalism. I would recommend IGROW to anyone.
It is a pleasure to invest through IGrow Wealth. The team I dealt with are very professional and efficient in their response and feedback. Leigh Mentor made the my bond application go seamless, and Investment Strategist Marius Wethmar is a pleasure to deal with. Through my interaction with these two individuals I truly feel like a valued IGrow client. Thanks!
I'm extremely impressed and grateful for Jadé and Tiffany's assistance! Being someone who travels quite a lot, they were extremely patient and flexible. I love how they listened to my needs and found the perfect place for me. Thank you for the excellent communication and service! What a smooth process!
Simply the best. Thank you Kaytlin Jones, I can now dream big knowing that your company can help me invest my money safely through building a portfolio. You wanna make sure to invest with these guys. I have no doubt that I will marry my money with this company and their smart property investments.
It was very pleasant working with Tiffany and Jimmy, they were professional and very accommodating with all our questions. They were excellent with communicating the process and Tiffany did an amazing job outlining the procedure for completing the paperwork. I would really recommend using IGrow to anyone in the future, keep up the good work :)

Getting started is easier than you think
We invite you for a life-changing, free, one-on-one property investment consultation. We will discuss your financial future and how you can leverage other people's money, time, effort and experience to work for you when building your buy-to-let property portfolio.