The City of Cape Town says its next general valuation (GV) is underway and property owners will have the opportunity to inspect the GV 2018 roll as from February next year.
The GV roll assessed about 870 000 registered properties in Cape Town and was conducted for the purpose of billing fair rates to each property owner, said Mayco member for finance Johan van der Merwe.
He said the value of an individual property was not the basis for the amount of rates income that is collected by the City as a whole.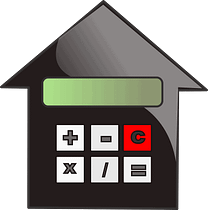 "The main factor is the City's budget. As an example, if we require R6 billion of rates income to ensure that our City operates efficiently and sufficiently, the valuation roll serves as the basis on which we calculate the rate in-the-rand or the applicable property tax rate," said Van der Merwe.
The City calculated what rebates should be made to the vulnerable in its society, and saw how they could apply the rates in the most affordable manner for ratepayers.
"We also do not raise more than what is needed from rates. That is why you will find that the rate-in-the-rand can decrease after a new general valuation roll is implemented," Van der Merwe said.
"The money that is raised goes toward shared services such as fire services, the installation, maintenance and operation of traffic and street lights, and providing services that stretch across neighbourhoods. It also helps us to help our most vulnerable residents.
"In return, we provide arguably some of the best services of any metro in South Africa.
"This has been evident even during the past year of extreme crisis, which has included the unprecedented drought that we as a City, in collaboration with our residents, have had to deal with largely on our own.
"In addition, we also experienced the largest humanitarian crisis which we have ever faced when approximately 10 000 people in Imizamo Yethu were displaced after a large fire devastated the area just over a year ago.
"Valuations based on sales, not speculation."
The City chooses to conduct a GV every three years.
"By law, we are required to do so at least every four years but we have chosen a shorter time span in an effort to mitigate major shocks to ratepayers. The last general valuation in Cape Town was conducted in 2015 (and implemented on July 1, 2016). The new valuation roll will be implemented as from July 1, 2019."
Source: www.iolproperty.co.za/roller/news/entry/cape_town_general_valuation_under