Through many years of experience, we have learnt to see trends and spot potential where others might not, while avoiding possible problems along the way.
INTRODUCING IGROW WEALTH INVESTMENTS
How the IGrow Group can assist you with your property investment journey
Do you want to retire financially free? IGrow can assist you to create, grow and protect your wealth through strategically investing in property. IGrow is SA's number 1 property investment group, having already assisted over 80 000 investors achieve financial freedom.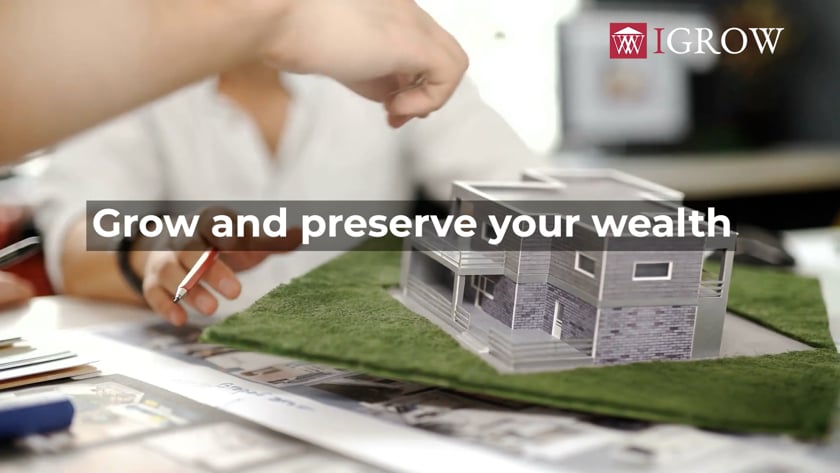 We are here to help you every step of the way
First-Time Property Investors
IGrow helps first-time investors make prudent, strategic decisions from the start, by establishing clear goals and objectives that ensure multiple property acquisitions over time. IGrow further assists these investors with end-to-end portfolio management, allowing the novice investor to quickly advance to becoming an experienced property investor. This leads to financial independence and a carefree retirement.


Pre-Retirement Property Investors
For seasoned investors wishing to expand their portfolio, IGrow Wealth advises they consult with a property investment specialist to assist with the finer aspects of tax efficiency, structuring and future financing prospects of their portfolio. IGrow's aim is to add substantial value, by implementing innovative expansion, consolidation and risk mitigation strategies to give the investor's portfolio optimum performance.
Experienced Property Investors
We help advanced or high-net-worth property investors implement multiple tax, financing and structuring strategies to grow and optimise their current portfolios. We acquire and manage their portfolios while fine-tuning their financing for additional property acquisition. These busy investors have peace of mind knowing that a team of highly qualified, street-smart specialists are taking charge of their portfolio for them, while minimising potential financial risks.
Assisting South Africans acquire A-Grade Investment properties since 2006
We are here to help you achieve financial freedom
in investment properties sold
worth of properties under rental management
Property Investment Group
Best, exclusive
investment properties in SA
Service excellence guaranteed
Book a Free Property Strategy Consultation
Investors are encouraged to make an appointment for a free, no-obligation personal strategy consultation with one of our property investment strategists.
Featured on these platforms:

Getting started is easier than you think
We invite you for a life-changing, free, one-on-one property investment consultation. We will discuss your financial future and how you can leverage other people's money, time, effort and experience to work for you when building your buy-to-let property portfolio.