We look at the major trends that are likely to shape the South African property market this year.
Affordability takes centre stage
According to a recent report from RE/MAX, around 82% of the homes sold in Q4 2017 were priced under R1.5m, and 60% were priced under R800 000.The weak domestic economy has forced many South Africans to consider cheaper homes. With households under increasing financial pressure, saving up for a deposit and buying costs like transfer duty, is difficult for many. The result is that homes at the more affordable end of the market are in greater demand, and are therefore showing the best price growth and selling faster. With the economy struggling along, expect affordability to continue being a major factor in the housing market.
Size matters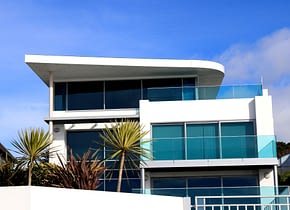 As more people flock to the cities and land becomes scarcer, densification has increased. The size of full title stands is almost half of what it was in the 70s, building sizes have become smaller and sectional title developments are being built in large numbers. High demand for sectional title properties due to their lower maintenance costs and security benefits has seen this property type outperform freehold properties in terms of price growth in recent years. A recent report from Pam Golding properties revealed that in the past 20 years flats and townhouses made up 26.6 percent of newly completed buildings, while the past three years, 63 percent of residential development units which they financed were sectional title units – a trend it anticipates will continue.
Inner city renewal
Inner city areas in places like Durban and Johannesburg have long been neglected but this is starting to change. With more people moving into cities and space at a premium, government is waking up to the need to rejuvenate these areas and is offering tax incentives to arrest urban decay and encourage investment in these areas. The Urban Development Zone incentive was introduced by an act of Parliament in 2003 to promote urban renewal in 15 designated inner cities across the country. Originally meant to end in 2014, the scheme has been extended to 31 March 2020 by the Taxation Laws Amendment Act 22 of 2012.
Investors have woken up to the opportunity and areas like Maboneng in Joburg have been successful in attracting people to the city centre. Expect to see more money and development being pumped into inner-city property as demand for mixed-use precincts continues.
Green is the new gold
With years of load shedding, double-digit increases in electricity prices and now, a catastrophic drought, South Africans have come to appreciate green features the hard way. The demand for green features will continue to increase as the high cost of utilities, and electricity and water supply issues force this to become a key factor in homebuying decisions. Sustainable homes with features like solar power, boreholes, greywater systems will attract South African buyers.
Tech's appeal
Young South Africans consider fibre optic networks and properties offering high-speed internet access to be more important than whether a property has a pool or staff accommodation, according to the Absa Homeowner Insights report. With technology becoming such an integral part of our lives, connected homes with smart features and areas that have good internet connectivity will continue to grow in popularity.
Crime remains a worry
With the high levels of crime in South Africa, security is a key factor for buyers and renters. Security features in homes will shape buying or renting decisions. Estates and complexes will continue to be popular due to the perception that they offer a more secure environment. Areas with lower crime rates will be in higher demand than less secure areas. Communities will take the initiative in controlling crime, with neighbourhood watch patrols, and special rating areas (where residents pay a levy to decrease crime and improve service delivery), becoming more prevalent.
Source: https://www.privateproperty.co.za/advice/news/articles/6-south-african-property-trends-to-look-out-for-in-2018/6191