What rental increase is fair?
Many landlords want to know by how much and when they should increase the rentals on their properties.
The key for all landlords is not to buy property at too high a price because they will be under pressure to charge higher rentals to make a reasonable return.
Those who are thinking of a possible automatic increase each year (many use a standard rate of 10 percent) need to understand that the yearly increment depends on various factors, and landlords need to understand what these are because not all increases can be passed on to the tenant.
So says Michael Bauer, managing director of IHPC, who says tenants, too, must understand that annual increases are often necessary.
Commercial and residential property rentals differ, so these should be separated and worked out differently.
Bauer says with commercial property, there is usually a pre-negotiated escalation clause, but what the landlord needs to take into account is his potential loss of income and the increase in running expenses. The base rent might escalate by eight percent and he might lose because the interest rate might increase that year by one percent, and that increase on his monthly bond repayments cannot be passed on to his tenant.
The commercial operating expenses, i.e. water, electricity, etc. are usually pre-negotiated, with possibly around 12 percent increase each year.
With residential properties, particularly sectional title units where there aren't pre-paid meters for the water and electricity, the levies might go up by a large sum because of increases to water and electricity charges and, because the landlord cannot meter these separately, cannot pass the actual consumption on to the tenant, but only the year to year increases (the difference) in those operating expenses, he says.
Tenants usually think that an increase based on the inflation rate is fair, but this isn't always enough to cover the landlord's increased expenditure on the property, says Bauer.
"What has to be assessed are the budgets on both the landlord and tenant's sides and demand for the unit in the market, which could affect how much rent can be charged each month. In some cases, the landlord might benefit from losing one tenant who cannot pay the increased amount but he might be able to charge 30 percent more to a new tenant, because the demand is so high for units in that particular area or upgrades have been made to the building or unit."
Bauer says the key for all landlords is not to buy property at too high a price because they will be under pressure to charge higher rentals to make a reasonable return. He says don't price yourself out of the market by charging too high a rental and maintain and upgrade your property to stay competitive with your operating expenses.
Source: http://www.property24.com/articles/what-rental-increase-is-fair/20648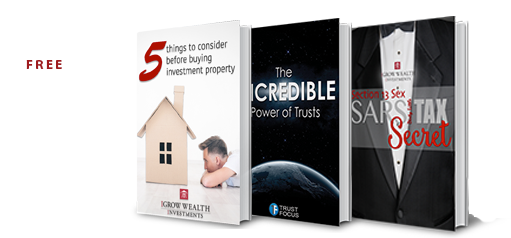 Discover how to build your wealth with property investment Get free training videos & resources on the secrets of property investment in South Africa. Fill out the form below to gain instant access to our training resources.