State eager to pass five land bills this year
Mr Nkwinti was at pains to emphasise that central to the state's intervention in land reform would be stability and conformity with the constitution, which the African National Congress (ANC), was not prepared to alter.
The question of financing the new efforts was not addressed in his budget speech delivered on Wednesday. But Mr Nkwinti said in an interview that he believed there were "sufficient" funds to carry forward land reform.
In the budget presented in February, the Department of Rural Development and Land Reform's allocation was cut. In the medium term the department would shift focus towards rural development programmes at the expense of land restitution and reform. About R2.4bn would go towards land restitution and R2.1bn to land reform.
Despite these cuts the department still hopes to increase the number of finalised land claims and land claim settlements.
Land claims are to be re-opened at the end of this month in an effort to accommodate people who missed the original window which closed in 1999. However, there has been no firm indication in the national budget on what the new five-year process will cost.
Nolundi Luwaya, a researcher at the University of Cape Town's Centre for Law and Society, said funding was a matter of concern and seen with the Land Commission's track record the prospects for a successful land reform process remained dim.
Mr Nkwinti said his department and the Treasury would work together to ensure monies are allocated. "We have seen some slight budget cuts, but that is because of the (weak) economy; if the economy improves, then we will get more (money). However, I believe what has been allocated is sufficient," he said.
Opposition parties such as the Democratic Alliance and the Freedom Front Plus have said South Africa cannot afford the new land claims process, as it could cost R179bn.
But Mr Nkwinti said: "I have an issue on that (number). Because it is based on the expectation that there will be about 400,000 land claims. But I say you can only tell how many land claims there will be once they start coming in."
Land reform had to have stability as its foundation, he said.
"If you don't have stability in the sector we won't have progress and it means there will be uncertainty in the sector and if there is uncertainty there will be no investment in the (agricultural) sector," he said. "If the people who work the land are not part of the ownership system they will destabilise it. Stability is directly related to the question of ownership."
But Ms Luwaya said the policy on land tenure stopped short of giving the occupiers full security of tenure — they only have institutional rights while title is still given to traditional authorities.
The five draft laws Mr Nkwinti wants to be passed before the end of the year are the Electronic Deeds Registration Bill, Regulation of Land Holdings Bill, Extension of Security of Tenure Amendment Bill, Communal Property Associations Amendment Bill and the Communal Land Tenure Bill.
"We have undertaken a series of policy, legislative and institutional reforms, with the aim of accelerating land reform, tenure reform, land development and rural economy transformation."
In line with the government's stance to limit foreigner ownership Mr Nkwinti said land ownership by foreign nationals would be converted into long-term lease after the land audit was finalised. There was no reliable information on how much land they owned, but he estimated it to be 5% -7%.
But he did not believe legislation outlawing foreign ownership of land would be passed within the next five years. The possibility of applying such a law retroactively would also be problematic due to the constitution and the fact that the ANC was "very reluctant" to change the nation's founding document.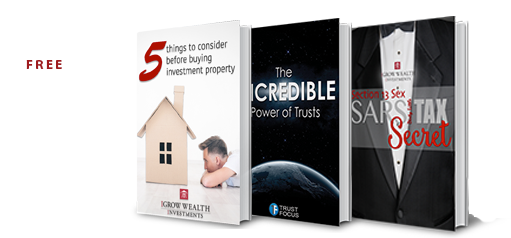 Discover how to build your wealth with property investment Get free training videos & resources on the secrets of property investment in South Africa. Fill out the form below to gain instant access to our training resources.