Iconic racetrack to be auctioned off on Thursday.
South Africa's Kyalami racetrack, where Formula One drivers such as Michael Schumacher and Ayrton Senna competed in Grand Prix races, may fetch more than R200 million in a July 24 auction.
That's the reserve price set by a Johannesburg court for the property, which is being sold because the owner, Farm Bothasfontein is in liquidation, Lance Chalwin- Milton, joint managing director of The High Street Auction Co. in Johannesburg, said by phone yesterday. Between 600 and 800 people, including property developers, will probably attend the public sale, he said.
"There is a possibility that a developer will buy it," Chalwin-Milton said. "We've had interest from both groups, from people that are wanting to develop it and people who want to keep the track as a track."
The 72-hectare property north of Johannesburg features a 4.3km racetrack where former world champion Jody Scheckter won the Formula One South African Grand Prix on home ground in 1975 in a Tyrrell-Ford.
While Kyalami last hosted a Grand Prix in 1993, which was won by France's Alain Prost, the local motorsport body wants the circuit to remain intact instead of becoming a real estate development.
"Kyalami remains an iconic name around the world," Motorsport South Africa spokesman Jaco Deysel said in an e-mailed response to questions yesterday. "Motorsport South Africa, therefore, hopes that the circuit finds the right buyer, with an agenda of restoring it to its former glory."
With average homes in the area of Kyalami selling for as much as R5.5 million, the racetrack is prime land for residential or commercial property developers, said Beulah Thomas, owner of estate agency Harcourts franchise in Midrand.
"In this vicinity I would say it's about the last available piece of land of this size, apart from Leeuwkop Prison," Thomas, who has 28 years of experience in the property market in the Kyalami area, said by phone yesterday. "That is prime property."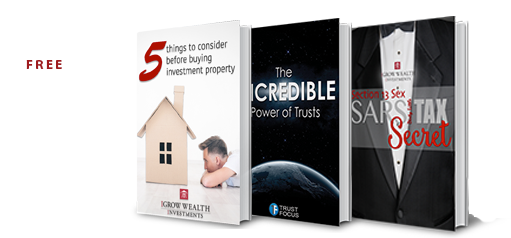 Discover how to build your wealth with property investment Get free training videos & resources on the secrets of property investment in South Africa. Fill out the form below to gain instant access to our training resources.