Harbour Arch – Central Cape Town's inimitable new lifestyle offering
Melrose Arch by the sea
Live, work, play and relax in a completely unique concept for Cape Town: a safe, convenient, enjoyable and sustainable new community-focused environment in the heart of the CBD. Everything you could possibly need to suit your lifestyle can be found within Harbour Arch's vibrant, pedestrian-friendly precinct: restaurants, cocktail bars, shops, hotels, banks, medical services, health clubs and entertainment.
Entertainment and convenience literally on your doorstep
The first tower in the Harbour Arch precinct offers both its residents and public visitors entertainment areas on the eighth floor. This level, with its north-facing courtyard garden, is where all the life and entertainment of the precinct will take place, incorporating a variety of restaurants, cafes, theatres and a large Central Park to breathe fresh air into the CBD. Residents of tower 1 also have exclusive access to the residents-only roof top garden on the top floor, which includes a sundeck, lap pool, exercise area and a terrace.
The layout of the building is as follows:
Floor -1: Basement parking
Ground floor: Motor retail dealerships
Floors 1 to 7: Above-ground parking – over a thousand parking bays available
Floor 8: Courtyard with shops (anchor tenants such as Woolworths) and restaurants etc.
Floor 9: Offices
Floors 10 to 26: Residential apartments, with a rooftop garden on the top of floor 26. There are 474 apartments per tower
Take in the glory of Cape Town from your living room
There is a choice of several stylish, cleverly-designed studio, one, two and three bedroom apartments. Each offers unparalleled views (either of the harbour and Table Bay, or Table Mountain and, in some cases, both) modern styling and wonderful upscale finishes, including a Smeg stove and oven.
Coming soon
Towers 1, 2, 5 and 6 make up the first phase of construction, which will commence in 2018. Towers 1 and 2 are residential buildings, while towers 5 and 6 will be part of the Marriott hotel group. Occupation of the apartments in tower 1 is expected to take place in 2020.
Outstanding investment opportunity
There is nothing like this development in Cape Town, and certainly not within the CBD. Priced from R2.1 million, this is a once-in-a-lifetime investment opportunity which is predicted to offer massive returns. As with any investment, if you buy early on not only are you able to take advantage of prices at their lowest, but if you buy at launch phase your investment will increase in value before you even take ownership of it on completion.
Energy-efficient features
All six buildings in the Harbour Arch precinct adhere to the latest in eco-friendly standards, and include the following:
refuse recycling
water saving devices and rain water harvesting
a centralised district cooling facility
double glazing
low-energy LED lighting
energy-efficient appliances
To see a video that includes renders of what the entire precinct will look like upon completion, please click here: https://www.youtube.com/watch?v=2Cq7a_r5BzA
Tower 1 at a glance:
Studio, 1, 2, and 3-bedroom corner apartments available
Excellent spatial design, modern styling and upscale finishes
Top-of-the-line energy efficient appliances
Exclusive rooftop sundeck and lap pool
Fully equipped gym
North-facing courtyard garden flanked by retail outlets, restaurants, coffee shops, and cocktail bars
Secure undercover parking
Strict, round-the-clock access control and CCTV
Fibre-to-the-home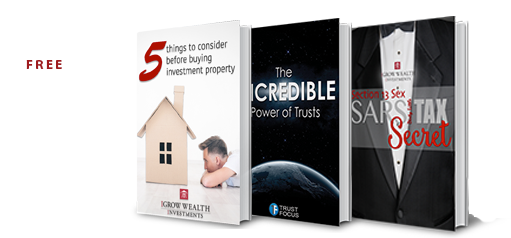 Discover how to build your wealth with property investment Get free training videos & resources on the secrets of property investment in South Africa. Fill out the form below to gain instant access to our training resources.