Build on good neighbourliness
In many parts of the Western Cape, particularly on the coastline where there is a shortage of land to develop, there is the ongoing trend to renovate to the extent of the land the building is on as well as go upwards, but how far can the neighbours take their objections in the courts if they are against the alterations?
Obstruction of views when people are renovating is an ongoing issue and is always problematic when it comes to the interpretations of building regulations, says Lanice Steward, managing director of Knight Frank Residential SA.
Many neighbours would object to renovations on the adjacent property if the new building were to detract from their views, the property value and privacy and some are willing to pay huge sums of money in taking their objections to court to prevent the renovations or building work taking place.
In a case recently covered in a Smith Tabata Buchanan Boyes property law update, Turnbull-Jackson v Hibiscus Court Municipality and Others, Turnbull-Jackson objected to construction work that had begun on the property next to his, even though the municipality had approved the plans for the work being carried out by the owners, Pearl Star Investments.
Turnbull-Jackson's argument was that it would detract from his sea views, privacy and the property value, and appealed against the plan approval. Construction was stopped after an interdict was granted and revised plans were submitted. The revisions were approved but, again, Turnbull-Jackson appealed and won.
Turnbull-Jackson was against the third version of the plans submitted, but this time his appeal was unsuccessful. He took the matter to the High Court, unsuccessfully, but refused to give up, and took the matter to the Supreme Court of Appeals, which denied his application. In a last attempt, he then took the matter to the Constitutional Court and was unsuccessful.
"One would think that he would have given in earlier and accepted that the construction was likely to go ahead, but in this case he continued to halt the building works and spent huge sums of money in taking the matter to court after court," said Steward.
"If you are the person planning to renovate, it is always advisable to approach your neighbours and discuss your plans with them first before submitting them for approval," said Steward. "Many neighbours are more accepting when they are approached first instead of being given a fait accompli."
On approaching the neighbours while planning renovations it might be necessary to make small concessions when discussing plans with them and being sensitive to their needs, she said.
"Not to say that that would have appeased the neighbour in the case above, but had he been consulted beforehand, he might have been more amenable and the owners would not have had their project delayed for years," she said.
"One should be aware that there have been many changes to zoning regulations and that if the neighbouring owners decide to build onto their home or upwards, that the plans could be approved based on densification principles and that objecting to these, if not completely founded, might be wasting valuable time and resources. If buying a property, also be aware of what could happen next door, and think about whether you would be able to accept what could be built. Even if there is a height or building restriction in the title deeds, the owners of the property could get that lifted, so that does not give unlimited protection."
Source: http://business.iafrica.com/news/965512.html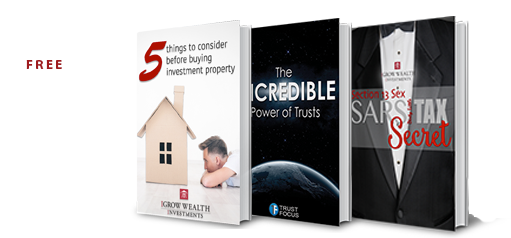 Discover how to build your wealth with property investment Get free training videos & resources on the secrets of property investment in South Africa. Fill out the form below to gain instant access to our training resources.