4 tips for first-time property buyers
While residential properties at the upper end of the market may not be selling as quickly, there are a number of hotspot areas and price brackets that are doing brisk business throughout South Africa. First-time buyers looking to purchase within the R1.2 million to R2.5 million brackets will quickly find that it's a seller's market at the moment.
"The days when buyers could mull over a property purchase are gone – at least in the sought-after areas and price brackets – and sellers know they have options," says Friedman.
"Almost across the country we're finding that properties in this market segment are flying – agents have reported stories of properties being on the market for as little as a day," shares Bruce Swain, CEO of Leapfrog Property Group.
One area where this is particularly noticeable is the Western Cape, and Les Friedman from Leapfrog Property Group Milnerton, has a few good tips for buyers looking to enter property market:
1. Don't procrastinate
"Accurately-priced properties in high-demand areas like Milnerton and Table View are selling quickly, so if you like it, buy it," advises Friedman. "The days when buyers could mull over a property purchase are gone – at least in the sought-after areas and price brackets – and sellers know they have options."
Naturally, Friedman says buyers can only act quickly if they're prepared, which leads to the second tip…
2. Do your homework
It's imperative for buyers to do their research, knowing which areas they want to buy in and what they're willing to pay.
"The old adage of buying the worst house in the best neighbourhood is still true – buyers need to know what properties in an area are worth so that they can calculate whether a fixer-upper is a worthwhile investment or not," says Friedman.
3. Come prepared
These days buyers need to have pre-approval for a bond if they're to be taken seriously.
"Cash offers are also welcome, but in today's economic climate most buyers will need financing. It really counts in a buyer's favour if the agent and seller can see that they can afford to make an offer. Sellers may also give preference to a buyer with a lower offer, but secured financing, over a higher offer from a wildcard," explains Friedman.
Friedman adds that the banks are sticky with bonds at the moment and have a lower appetite for risk when granting bonds. She advises purchasers to keep their scoring at the banks high by managing their accounts well and not being over exposed, i.e. having too much debt.
4. Work with a reputable agent
In a fast market it can seem that a buyer is always just too late, but working with an experienced agent who knows what stock is on the market can make the task a lot less frustrating.
"An agent who's well entrenched in the area will know what stock is coming on to the market and will be able to guide buyers in terms of their needs and pricing," Friedman advises.
"It helps having a professional on your side who's actively searching for properties matching your criteria, and who can help negotiate the sale with the seller."
Source: Property24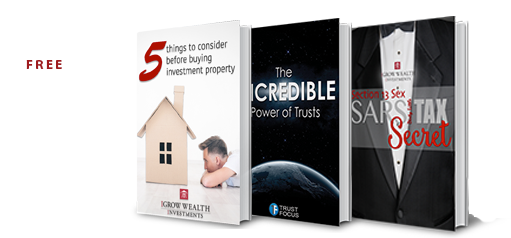 Discover how to build your wealth with property investment Get free training videos & resources on the secrets of property investment in South Africa. Fill out the form below to gain instant access to our training resources.