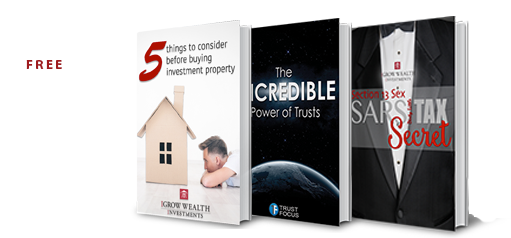 Discover how to build your Wealth with Property Investment
Get free Training videos & resources on the secrets of Property Investment in South Africa.
Fill out the form below to gain instant access to our Training resources.
Dear Investor
WELCOME TO IGROW WEALTH INVESTMENTS
We are one of the only property investment companies in South Africa providing a holistic specialised and professional service on wealth creation, wealth protection and investing, using entry-level property as the underlying asset class.
We view direct ownership of property as both the cornerstone and alternative vehicle to the traditional investment products available. It is a proven fact that 95% of people will not be able to retire financially free, and our investment strategy is aimed at ensuring that this never applies to you.
Our property investment principals are based on Robert Kiyosaki's methods of investing in property, but are specifically geared for the South African market and investor.
FREE VIDEO & REPORT: The Myths & Secrets about Trusts
For Entrepreneurs, Property Investors, Business Owners & Wealth Creators.
Fill out the form and receive our free Training video & Transcript:
PROPERTY INVESTMENT ADVICE GEARED
FOR THE SOUTH AFRICAN INVESTOR
We are specialists in providing high-income producing, buy-to-let property investments throughout South Africa for our Investors.
Work with our
Expert Team.
Our experienced team has successfully guided many novice investors to financial freedom through our bespoke property investment services.
Trusts
& Accounting
The objective of a trust is to legally mitigate an individual's risk by ensuring that all businesses, properties, investments and assets are owned in the appropriate Trust and Corporate structures.
Property
& Wealth
IGrow has negotiated many Below Market value South African property opportunities on behalf of our Investors, with High Capital Growth and exceptional rental demand.
Property Education
& Seminars
We provide our investors the necessary tools, knowledge and peace of mind to start a buy-to-let business and to make property investment the cornerstone of their pension fund for early and carefree retirement.
Featured Properties
South African Property Investment Opportunities
Given our many years of experience in property investment, more specifically in negotiating large bulk deals, we have a very clear and detailed due diligence process that we carry out on every new property deal.
As a result, all of our properties are heavily discounted, high-income producing investments that are low risk.
In addition, we work closely with our investors in selecting the right property deals that are tailored to meet their investment requirements and help to achieve long-term financial objectives.
"Financially Independent through Property Investment"
Empower yourself with cutting-edge financial education, tools, resources and a team of property professionals.
Are you ready to Start Investing?
Create your FREE Property Investment plan and get exclusive access to select deals.
A Holistic Property Investment Approach
The IGrow Group of Specialist services providers can assist with all your Investment requirements.
Property Investment advice geared for the South African Investor
MORE TIPS FOR THE SMALL INVESTOR WITH LITTLE MONEY By: Pierre van den Berg Resources: ThanksToProperty.com A small miracle has happened since 2007 after I…
Read more
Entrepreneurs & Property Investors Trust Us
When Members choose to work with IGrow they have the confidence of knowing that they are collaborating with the professional team that have created substantial wealth for South Africans since 2006.
The IGrow team's key objectives are to helping ordinary South Africans achieve financial freedom through property investing, with emphasis on providing the best possible residential properties together with innovative wealth protection and estate planning solutions.
Building Wealth Through Structured Property Investment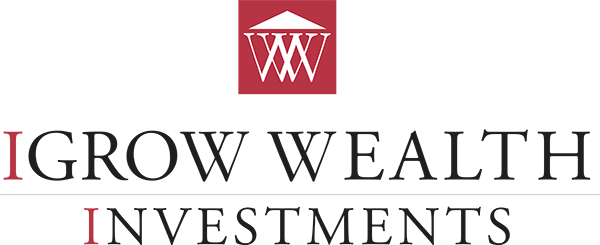 Become Financially Independent through Property Investment under the guidance and direction of Jacques Fouché and his team.
The IGrow Property Investors Club guides Members to financial independence by building lasting wealth through high-performing property portfolios, as well as assisting South African investors to master every stage of the successful property investment process – identifying, acquiring and managing top performing properties that provide above-average rental income and capital growth yields. The IGrow Property Investment Group provides a holistic approach to wealth creation by using entry-level property as the underlying asset class and ensures that the most tax efficient property and financing structures are in place, thereby providing the best property investment opportunities in South Africa.